PCMSCAN for Windows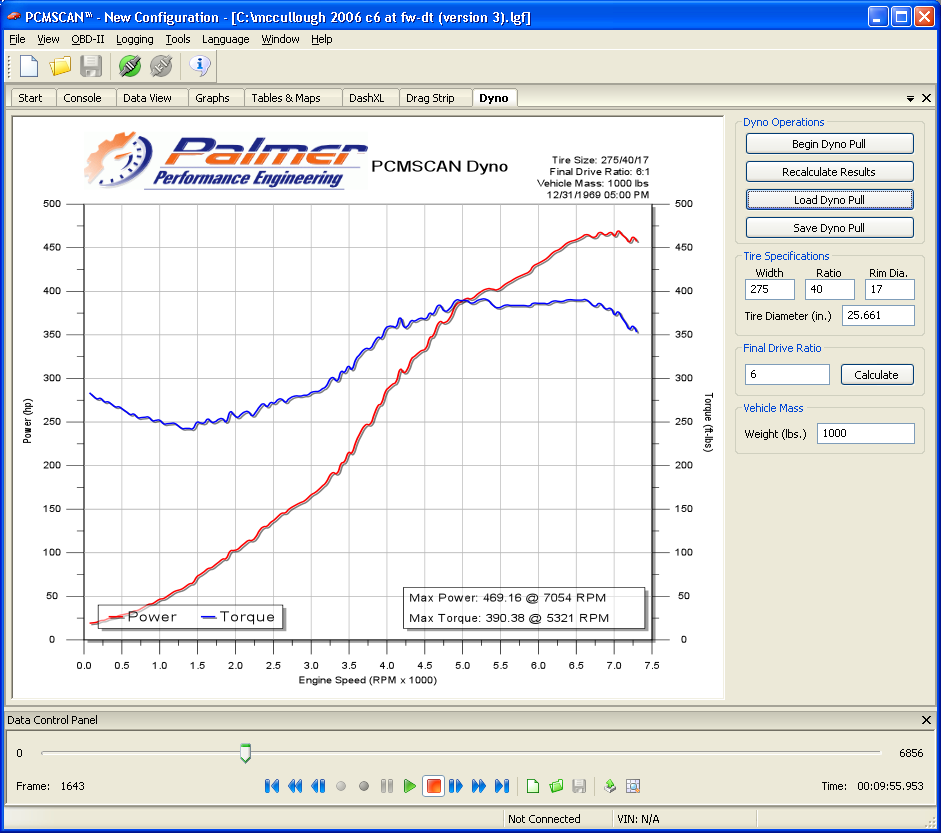 PCMSCAN is a fully featured generic OBD-II scanner and diagnostic tool that supports a wide variety of OBD-II hardware interfaces. It allows viewing, charting, logging and playback of diagnostic data in real time via the vehicle's OBD-II diagnostic data port. It also allows viewing of vehicle Diagnostic Trouble Codes (DTC's), Freeze Frame data, and other vehicle information.
Download the demo, then if you like it you can buy it and turn your demo into a fully-working version.
Visit the user forum for discussion and information about PCMSCAN, product features, and new releases.
*1996 is the year the OBD-II system was standardized for passenger vehicles sold in the United States. In Europe, this was standardized in 2001 for gasoline vehicles and 2004 for diesel passenger cars. Please verify that your vehicle is OBD compliant before purchasing.
Virtual Dashboards
Highly configurable realistic looking gauges.
Gauges can be moved, resized, and laid out to resemble your own dashboard.
Virtual dashboard layouts can be loaded and saved from pre-existing templates or your own custom creations.
Gauges can be configured to report the minimum, maximum, and average values of the parameter being monitored.
Highly configurable graphs allow simultaneous graphing of up to 8 parameters per graph.
Tables can be placed on virtual dashboards and customized to report any parameters you want.
Maps can be placed on virtual dashboards and customized to display a full 3D view of any desired parameters.
You can set up an unlimited number of gauges, graphs, tables, and maps on your virtual dashboard.
Trouble Codes
Read stored and pending Diagnostic Trouble Codes.
Clear the Check Engine or Service Engine Soon indicator light.
Read and clear stored Freeze Frame data.
Supports thousands of vehicle trouble code definitions.